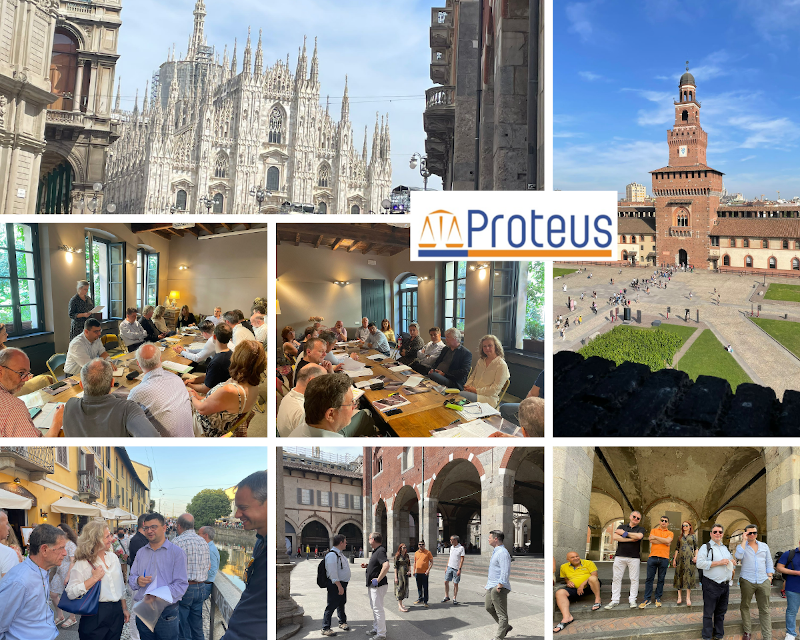 Proteus lawyers reunited in person after 3 long years, last weekend in Milan.
On the agenda, approval of new memberships for several countries, new version of the status of the network, the confirmation of the Generally secretary mandate, appointing the task force and establishing the place and date for the next meeting.After the meeting, we were invited on a cultural tour which included a visit of Sforza Castle, followed by the crossing of the Simplon Park, up to Arco della Pace, as well as the new city skyline.
We thank our hosts Franco Degani, Daniele Fusini and Roberto Rossi for organising this meeting brilliantly and we thank all the members for the participation. We are looking forward to meeting next year in Budapest. 
cc Patrick Dierckxsens, Ria Hens, Vincent Persoons, christiaan bossers, Ronny WIJNEN, Maria Cristina Costa, Martin Loffler, Bernard Bongaards, Marieke Hartkoorn, Miguel Fabre, Claudio Simonetti, Daniele Calvarese, Federico Forni, dr. Riesz Tamás, David Rehak, Dan Mihai, Maria ILIN, Dana Laura Buruiană, Vesela Dahterova